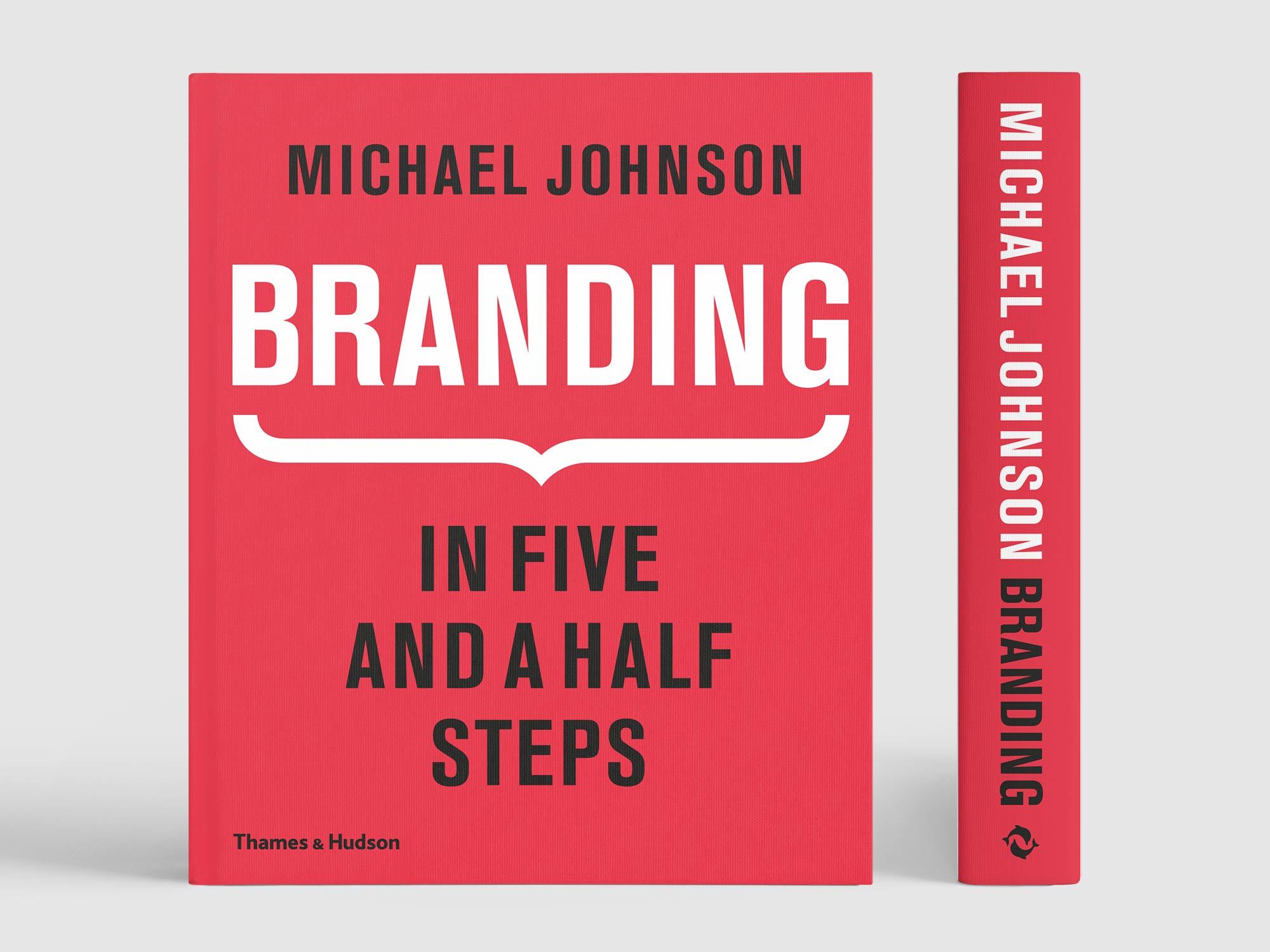 One of the most difficult parts of marketing is getting your branding just right. Branding tells the story of your company and what your business is all about. Having high-quality, strategic branding is what makes certain businesses soar straight to the top while others drown in a sea of sameness. Whether you're working at a startup just getting off the ground or a huge, decades-old corporation, it is never too early—or too late—to consider your branding.
Related: Five of the best branding books for 2020 and 2021
Branding: In Five and a Half Steps, by Michael Johnson of Johnson Banks, is a step-by-step, visual guide for successful branding. Not only are these steps tried, tested, and easy to implement, they are backed up by case studies, the success of many notable clients, and detailed explanation. Johnson also includes over one thousand vibrant illustrations of corporate identities and templates readers can use to start imagining their own company brands. So, what are the five and a half steps of branding?
The steps of Branding: In Five and a Half Steps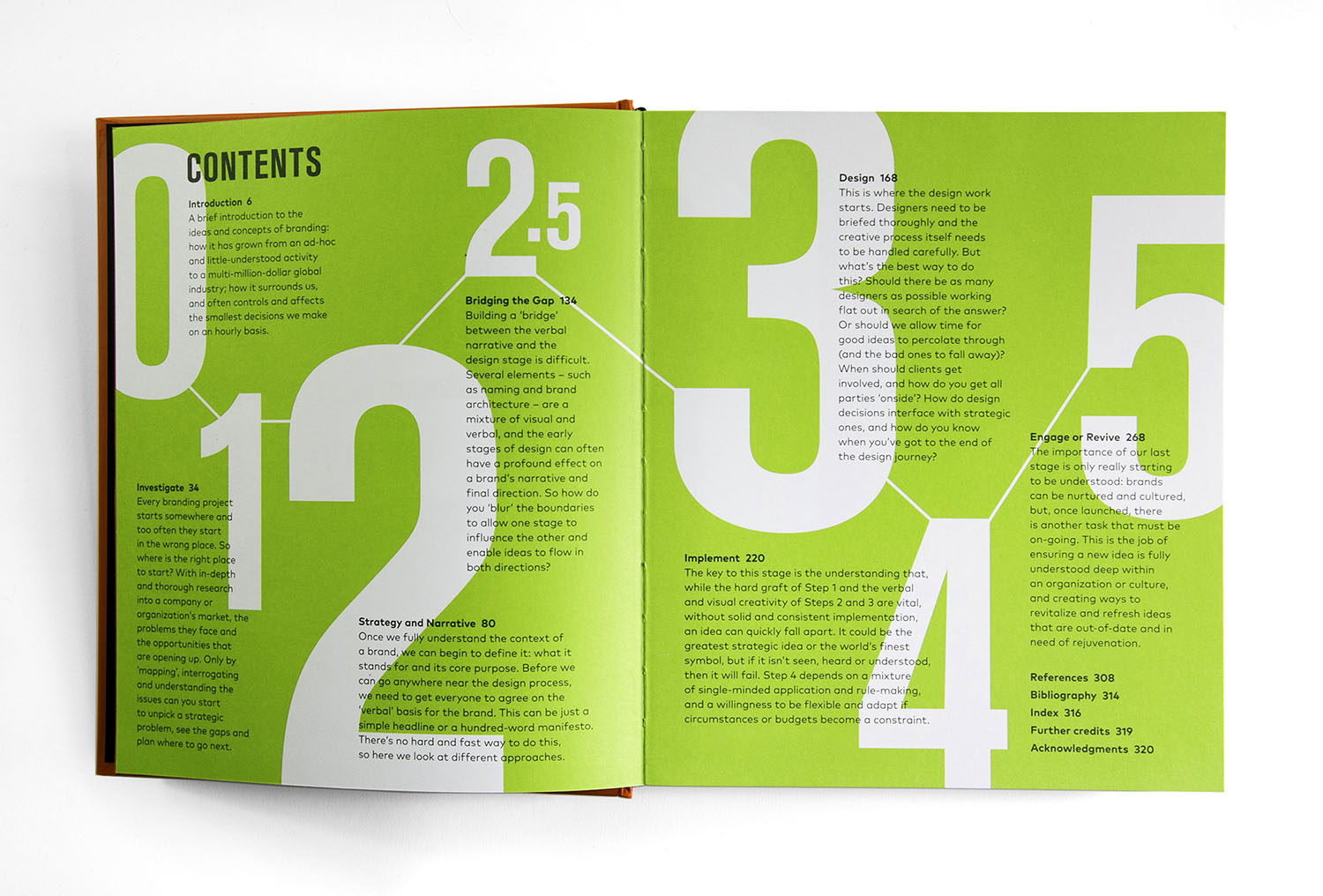 1. Investigate: Before you launch your business you will need to do a lot of investigation into what product or service you should offer, how that should be offered and presented to consumers, and how viable the market is for your business. Checking out the competition, case studies, and learning about the trends in the industry will help you envision the brand story you want to tell.
2. Strategy and Narrative: The story your company tells consumers is relayed through branding. The core message of your story should be clear and understandable no matter where you have content—social media, blogs, newsletters, or websites. The story and narrative should be cohesive and strategic.
2.5. Bridging the Gap: Branding is not always a linear process. Projects can take twists and turns while working through branding in five and a half steps. Innovative ideas might come up that are better than what was originally planned, and a great marketing expert needs to be able to bridge the gap between the narrative established in step 2 and the cohesive designs that will be developed in step 3.
3. Design: Logos, websites, and social media graphics are just a small part of the design process for branding in five and a half steps. Business owners should brainstorm and work closely with the graphic designer to ensure the vision is fulfilled.
4. Implementation: Putting your branding into action is vital for a successful marketing strategy. A marketing expert should have a plan for social media, emails, and website updates every day.
5. Engage or Revive: Step five is all about reinvention, making old ideas fresh, and producing new ideas. Marketing experts should be flexible and adaptable to change as business needs demand.
Related: Summaries of branding books
Johnson explains branding in five and a half steps in very thorough detail with lots of examples in his book. This guide to branding is both intellectually and visually stimulating. The book itself is proof that these steps to great branding work!
To buy or learn more about Branding: In Five and a Half Steps, visit Amazon or a bookstore near you.
---
Krystle Dickerson is a professional writer from central Illinois. She writes blogs, articles, ebooks, resumes, and web content, as well as managing social media accounts for multiple companies and e-commerce businesses. Krystle is also a multi-genre author writing under the pen name Krystle Able.
---